9 Ways to Make 2019 Your Best Savings Year Yet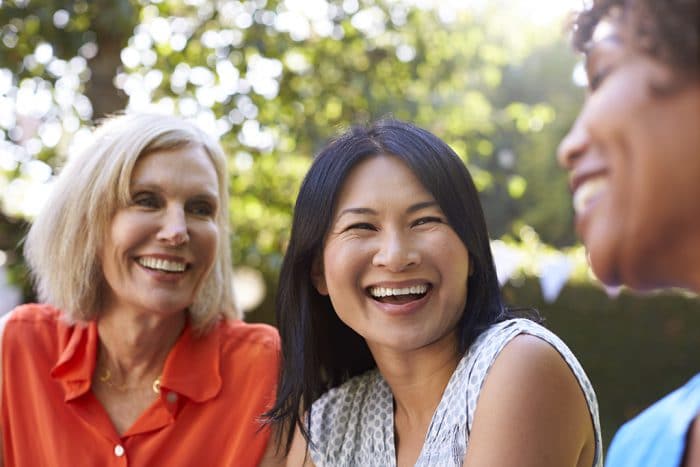 Saving more money may be at the top of your to-do list for 2019. It can be difficult to put away money for the future, especially if you're struggling with where to start. But there's more than a handful of easy, simple strategies to get started on the savings train and make 2019 your best savings year yet.
1. PAY YOURSELF
The automated route is great for convenience and you probably already do it for some, if not all, of your bills. Why not add yourself to that list? Our convenient online banking makes it easy to set up reoccurring transfers.
Open a savings account for a particular goal you're saving for, and add an automatic transfer on payday so it goes directly into that account. With our savings calculator, you can figure out how much you'll need to save each month for your particular goal or purchase. It's a great way to budget and you won't have the temptation to spend that extra cash.
2. EMPTY YOUR WALLET
Now, don't use that as an excuse to clear it out with a last-minute trip to the store, but instead make it a way to smartly clear out the spare change in your purse, wallet or even your car.
Deposit it in a large jar or bucket and take joy watching it fill up over time. If you feel really ambitious, extend it to any $1 bills sitting in your wallet or purse at the end of the week. It's a great way to stash some extra money and see it build into something significant when you cash it in.
3. WHAT RAISE?
Congrats on the hard-earned raise or promotion at work. It's something you should feel good about, so pat yourself on the back. But instead of adjusting to a bigger budget, reward yourself by putting the additional cash you earn into a savings account. An ideal rule of thumb when it comes to a raise is spend no more than 50% of whatever extra ends up in your paycheck after taxes.
With this plan, you can stick with your previous budget and lifestyle, and have a nice savings plan in effect as well, all thanks to your hard work. Using it in this manner is the best way your well-deserved raise doesn't go to waste.
4. DON'T STOP THE LOAN PAYMENTS
Another great way to save money without really changing a thing is to keep paying on a loan, even when the payments are finished. But instead of sending it to the loan company, direct it right into your savings account.
Not only does it feel good to send that right into your savings – possibly getting you prepared for another big purchase – but it doesn't affect your current budget. It's money already accounted for, only this time it's going to your savings account. You've shown great financial discipline getting something major paid off, so keep it going by transferring that money to your savings.
5. UNEXPECTED SAVINGS
Find an extra $20 in that coat you haven't worn in months? Score one for you, and score one for your savings account. If you run into some unexpected income – perhaps from a winning scratch-off lottery ticket – don't make it an immediate point of emphasis to spend it.
Instead, avoid the splurge and save the extra cash. Your savings account will thank you, and your budget won't know the difference.
6. MANAGE YOUR WILLPOWER
Have a tough time not reaching into those savings? Don't worry, you're not alone. It can be tempting to spend, especially when it comes to impulse buys.
If that's the case, maybe it's best to check out a certificate of deposit. CDs are great savings tools that fit your specific goals. Plus, they offer higher interest rates than a checking or savings account, keeping your money safe for a fixed amount of time.
7. APP IT UP
If you have a smartphone or tablet, using our free mobile banking app can be a powerful tool to keep you on the money-saving path.
The app allows you to quickly view your balances, transfer money, make payments, and receive card and account alerts. Plus, with the ability to create spending controls, the app gives you automatic willpower. It's your smartphone safety net to make sure you're not spending too much, keeping those money-saving goals within reach.
8. SAVE THOSE REWARDS
Our Visa credit card allows you to earn points and rewards on your purchases, which means extra cash for you. When that happens, don't go directly into spend mode.
Instead, transfer those cash back reward perks straight into your savings. Your budget stays the same and you just banked a few extra bucks.
9. NO STORING ALLOWED
One of the benefits of an online store you trust is it already has your card and information saved, making purchases as simple as a couple clicks.
But while those hassle-free options are great for quick buys, they might not be great for your bank account. An easy step to stop that is to prevent those sites from storing your card information. It adds a level of inconvenience that may be annoying at first, but your bank account may enjoy in the long run.