Coshocton Plaza Office
OPEN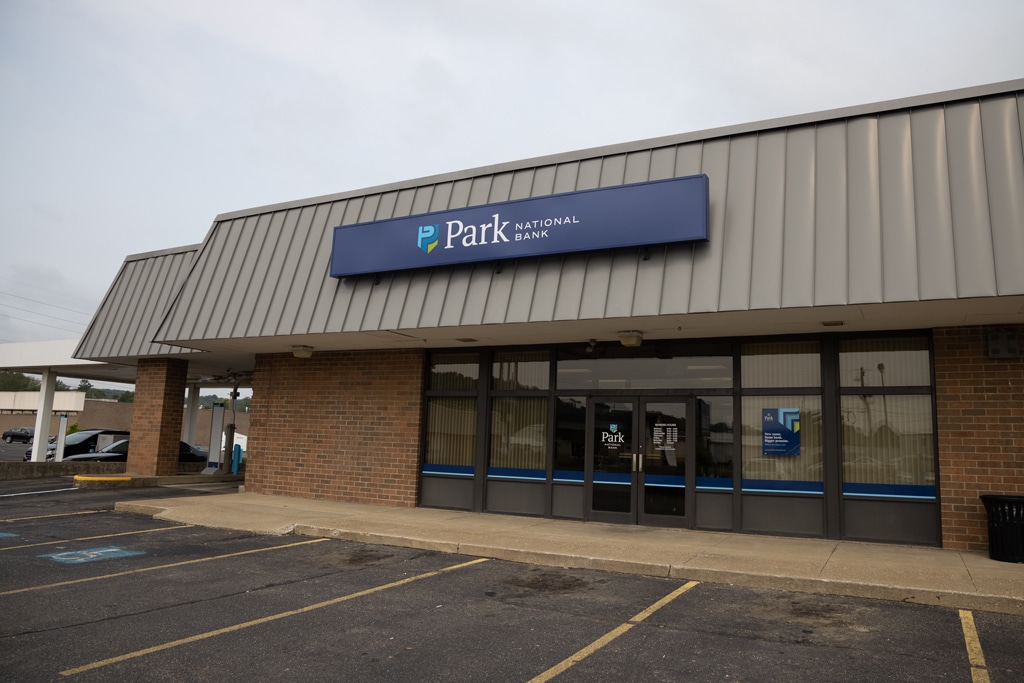 100 Downtowner Plaza
Coshocton, OH 43812

Hours
Lobby Hours
Mon: 8 am - 6 pm
Tue: 8 am - 6 pm
Wed: 8 am - 6 pm
Thu: 8 am - 6 pm
Fri: 8 am - 6 pm
Sat: 9 am - 1 pm
Sun: Closed

Drive-Thru Hours
Mon: 8 am - 6 pm
Tue: 8 am - 6 pm
Wed: 8 am - 6 pm
Thu: 8 am - 6 pm
Fri: 8 am - 6 pm
Sat: 9 am - 1 pm
Sun: Closed

Location Details
Location Features
Branch
ATM
Extended Hours
Drive Thru
Night Drop
ATM Details
Dispenses $10 billsDispenses $20 bills
About this Location
Conveniently located just off S Second Street in Downtowner Plaza, Park National Bank in Coshocton, OH makes full‐service banking easy. With an ATM to make deposits and withdraws, drive‐thru access, and extended hours that run through Saturday, this branch provides a wide array of banking solutions for both personal and business‐related customers.
At our Coshocton Plaza branch, we are proud to offer a complete set of personal banking solutions to meet your financial needs. From personal checking accounts that include low fees and electronic statements to competitive personal loans, we give our customers access to financial tools they need to reach their goals. In addition, this branch provides amenities such as wire transfers, safety deposit boxes, and retirement planning services. For our business customers, Park National Bank makes everyday business banking simple. We provide financial resources like commercial loans, equipment financing, and business credit cards. All of our customers can also access their bank accounts anytime via online banking, mobile banking, and telebanking.
At Park National Bank, we are dedicated to providing exceptional banking services to our entire community. If you're ready to open up a new account, or if you have any questions about what we do, feel free to stop by our Coshocton Plaza office today to meet with our friendly staff.