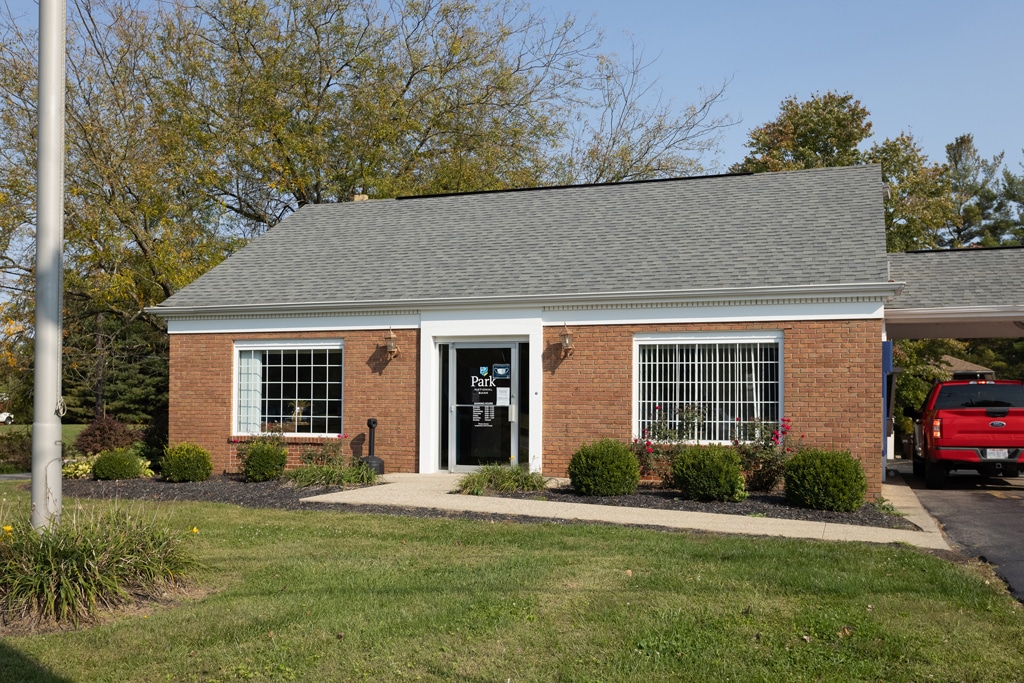 5100 State Route 132
Owensville, OH 45160

Hours
Lobby Hours
Mon: 9 am - 5 pm
Tue: 9 am - 5 pm
Wed: 9 am - 5 pm
Thu: 9 am - 5 pm
Fri: 9 am - 5 pm
Sat: Closed
Sun: Closed

Drive-Thru Hours
Mon: 9 am - 5 pm
Tue: 9 am - 5 pm
Wed: 9 am - 5 pm
Thu: 9 am - 5 pm
Fri: 9 am - 5 pm
Sat: Closed
Sun: Closed

Location Details
Location Features
Branch
ATM
Drive Thru
Night Drop
ATM Details
Accepts depositsDispenses $10 billsDispenses $20 bills
About this Location
The Owensville, OH office of Park National Bank is cozily tucked between State Highway 132 and Jackson Pike. It's just a short trip up S Broadway Street to downtown Owensville and its collection of local businesses, restaurants, and services. Residents and visitors can easily stop by the bank before either a night in Owensville or a trip to downtown Cincinnati, only about half an hour drive away.
Park National Bank aims to provide impeccable friendliness and service to everyone. We have over a century's experience serving our local communities, and to us, you're not just a customer – you're a partner. We combine our small‐town approach with the resources of a big city bank for your personal banking needs. In addition to checking and savings accounts, we offer great services such as CDs, brokerage services, home mortgages, vehicle loans, and more. And don't forget that we also have business banking services for those who need them. We're proud to offer these wide ranges of services to make your financial life as convenient as possible.
At our Owensville, OH branch, we recognize that you have your unique financial situation. That's why we are so focused on providing a great experience as well as a wide range of services to support you. Stop by our branch today, and make Park National Bank the one‐stop shop for all your banking needs!