ParkDirect Personal Banking
Reliable answers. Real bankers. Right now.
Do you have a financial concern?
Should you refi your home loan?
Need to update your account information?
Introducing ParkDirect personal banking, the app where you chat with your own personal banker and get a financial partner that stays with you as your goals change and evolve.
We understand it's easier to talk about money matters when you're comfortable with the person helping you, so choose someone who fits your vibe to be your own ParkDirect banker. The choice is yours!
It's real.
Yes, you're talking to a real, live, experienced banking professional who works in one of our offices. Relationships matter, and it's hard to feel connected when you're getting canned answers. That's why ParkDirect is powered by bankers interacting with you in their own words and in their own unique way.
It's simple.
When you think of a question or need help, simply open up the app and send a quick text to your direct banker. Your conversation thread is saved so you can always pick up where you left off. It's as easy as shooting a text message to a friend, and much easier than picking out what's for dinner tonight.
It's flexible.
You have direct access when you want it. And you'll get solutions that are personalized and right for you. It's the same service you get in an office, but you can connect with your banker without leaving home. You can rely on your banker to respond quickly and be there for you through the ups and downs.
It's secure.
Any information you share with your direct banker is encrypted. It's safer than sending a text!
Follow the prompts on the intro cards.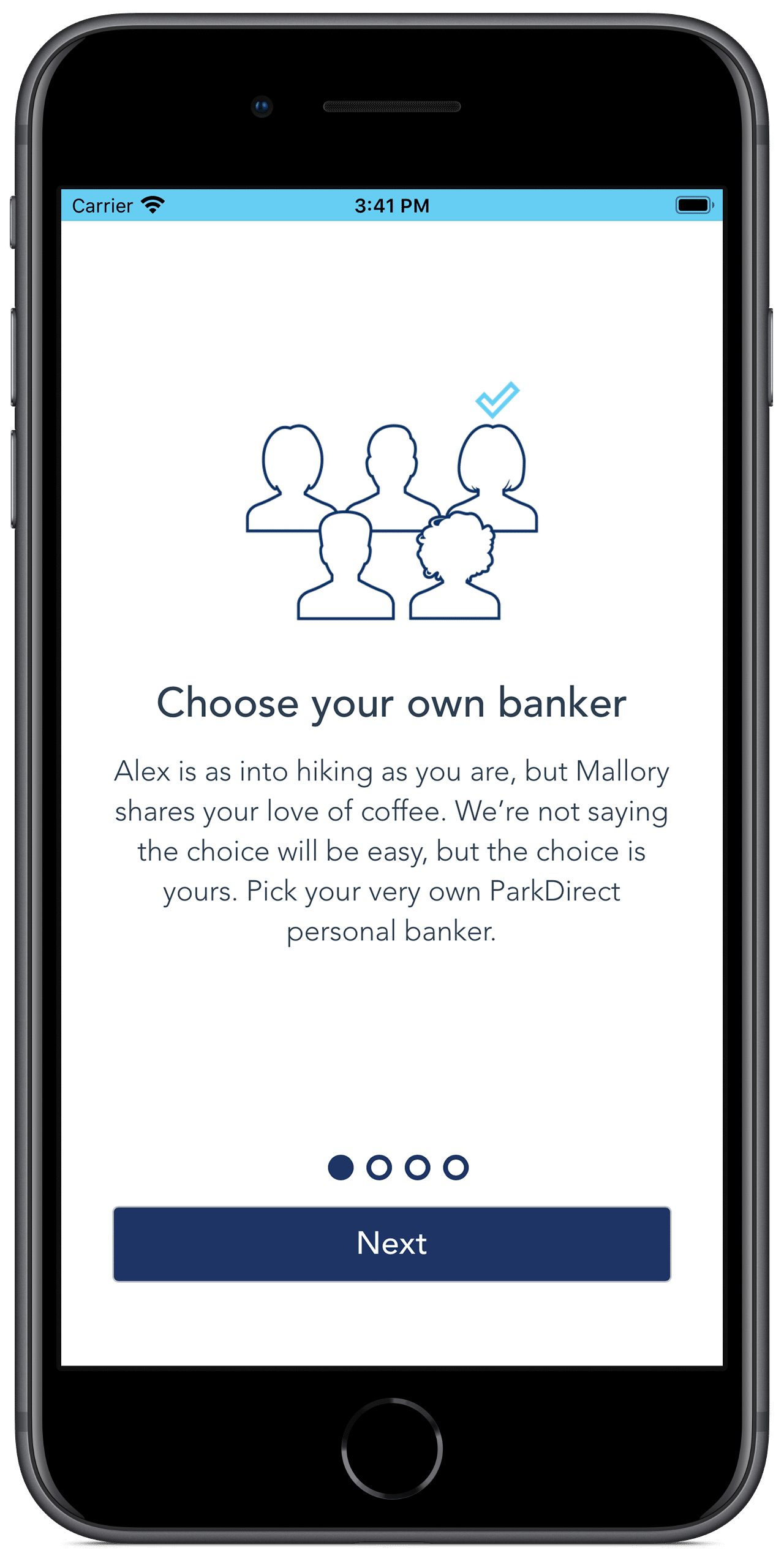 Read profiles and select your banker.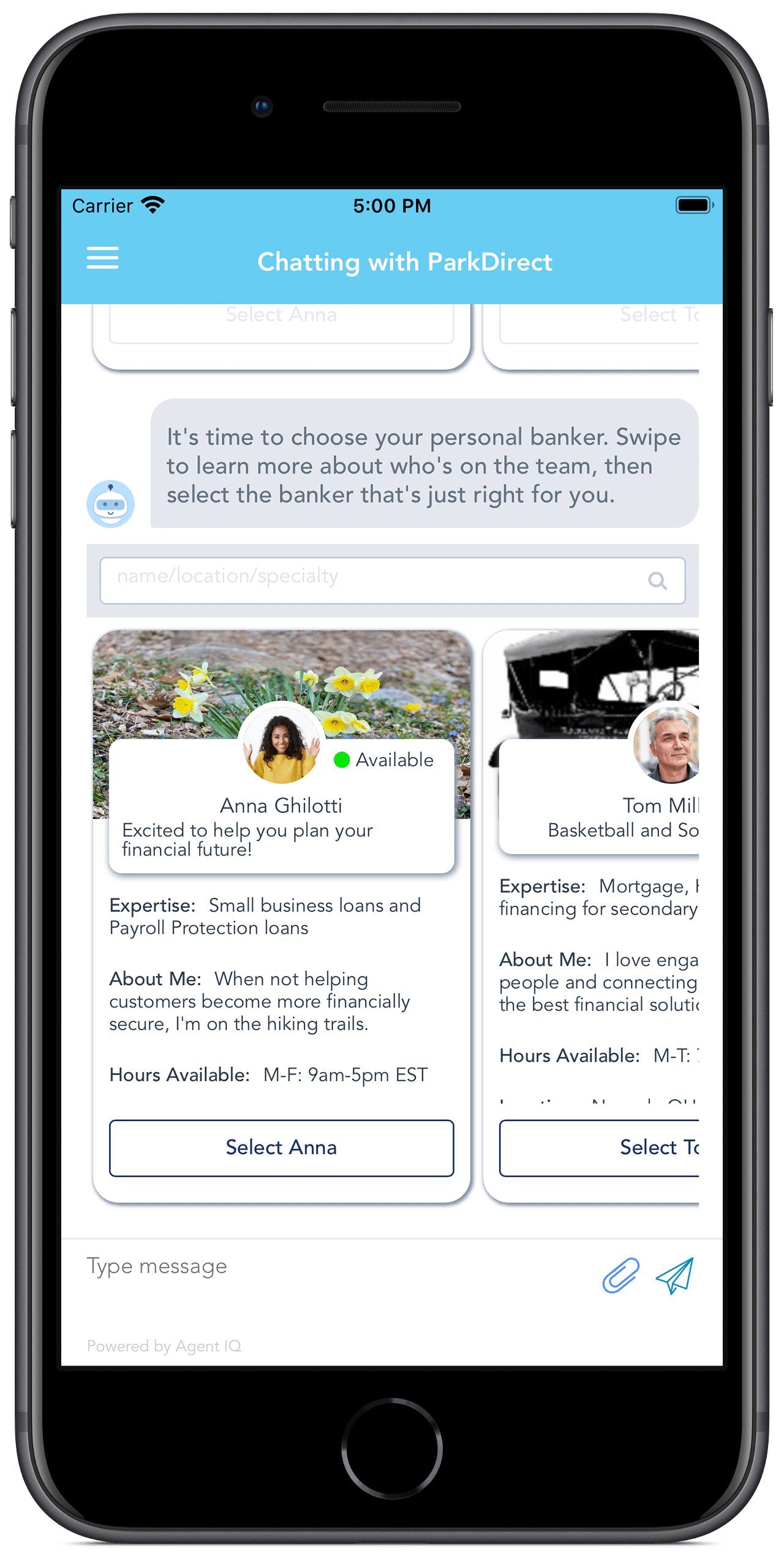 Start a secure conversation any time.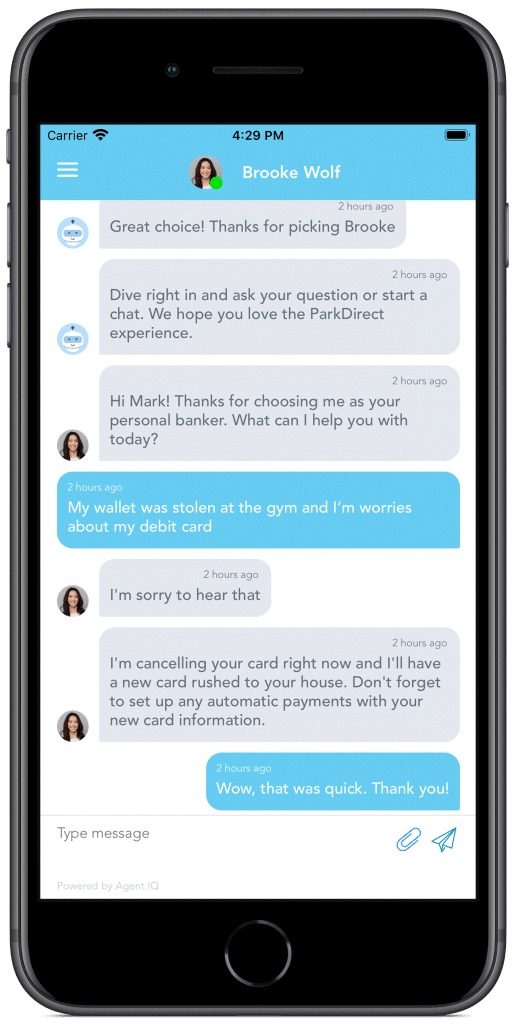 You deserve to bank on your terms and get the help and support you need in the way that's convenient and comfortable for you. ParkDirect is the perfect blend of human personalization and digital convenience.