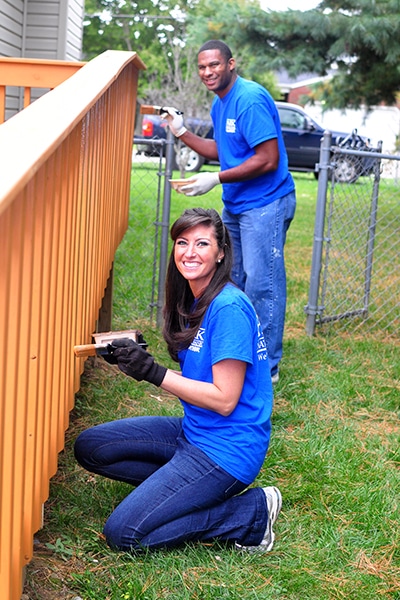 "If we take care of our communities, our communities will take care of us."
– John W. Alford, Park National Bank Chairman, 1979-1993
This is a belief that lives in the hearts of Park National Bankers. You work every day to help build stronger communities, and we want to help. For the past 8 years, our bankers have dedicated more than 13,000 volunteer hours through a program called PNB Cares. Through this annual two-week event, teams of volunteers from the bank work with special organizations like yours to tackle projects that are hard to get done due to limited resources — projects like painting, cleaning, landscaping, sorting and administrative work.
PNB Cares 2018 will occur October 1 through 12. If your non-profit organization would like to request help with a project, please complete the form below by July 27. After we collect and organize the requests, we'll contact you to learn more about your request and talk about how we might be able to help you.
We look forward to working with you this fall!