How does your garden (or patio or deck or sunroom) grow?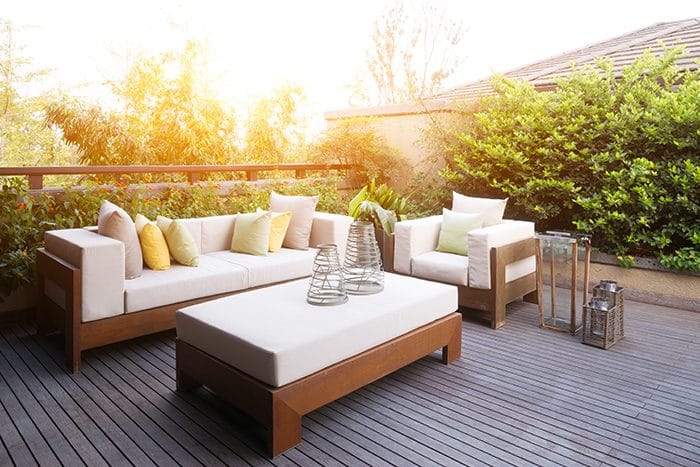 There's nothing wrong with scrimping and saving for that home improvement project or tractor mower you've been craving. But if you're a homeowner, there can be a quicker way to access money for the things you want or need – a home equity line of credit, or HELOC.
Simply, it's a line of credit using the money you've already paid toward purchasing your primary residence. Equity is the difference between the fair market value of your home, determined by a licensed appraiser, and the outstanding balance on your mortgage. At Park National Bank, one of our local lenders can help you determine if a line of credit is right for you and the amount you might qualify for.
Superior control and flexibility have made a HELOC a popular way to purchase things. A HELOC has helped people pay for college or weddings, purchase vehicles, build a detached garage or install hardwood floors. Some of the more unique uses were to purchase a whole-house generator, loaders, all-terrain vehicles and livestock. Basically, anything you could use a credit card for, you can use the HELOC for instead.
You control when and how you access the money, what it's used for and how much of the line of credit to use. You can write checks directly from the line of credit, transfer money online from the credit line into your checking or savings account, get a cash advance from your HELOC at the teller line or use the Visa credit card tied to the HELOC. No matter how you live your life, a HELOC can fit conveniently within it.
The HELOC rate is variable and is based on the prime rate as reported in The Wall Street Journal. Historically, the prime rate did not change for the seven years between 2008 and 2015. Although rates have since increased, they are still low and a HELOC offers better rates as compared to many credit cards.
Most lines of credit have a 10-year draw period. That means the HELOC is there whenever you need it, and you can use it up to the limit for which you are approved, paying monthly on the accrued interest and a portion of your principal balance. You also can keep it at a zero balance and use it only when an emergency arises.
The main thing to keep in mind before applying for a HELOC is that your home is the collateral securing your HELOC. If you run into problems making payments, your home could be in jeopardy.
What was a unique and rarely used financial product, a HELOC is quite common today. It is a great way to get the money you need without having to apply for new financing every time you want to make a purchase. The HELOC is one of our more popular products because our local lenders are keenly aware of all the advantages for our customers. We're always here to talk through your options so you can make the right financial decision for you and your family.
Just drop by your local banking office today to set up an appointment when it's convenient for you. You'll get personal service and trustworthy guidance that makes us unique among financial services providers.