Let us show you a smart way to pay for medical expenses and save for the future.
A Health Savings Account (HSA) helps you pay for out-of-pocket medical expenses and save for future costs. The funds can be used for everything from trips to the chiropractor to eyeglasses to prescription medications, giving you flexibility on how and where you spend your money.
Unused funds roll over from year to year, earning interest based on your specific type of HSA and account balance. One method that's gaining popularity is to have a high deductible health insurance policy (HDHP) paired with a HSA.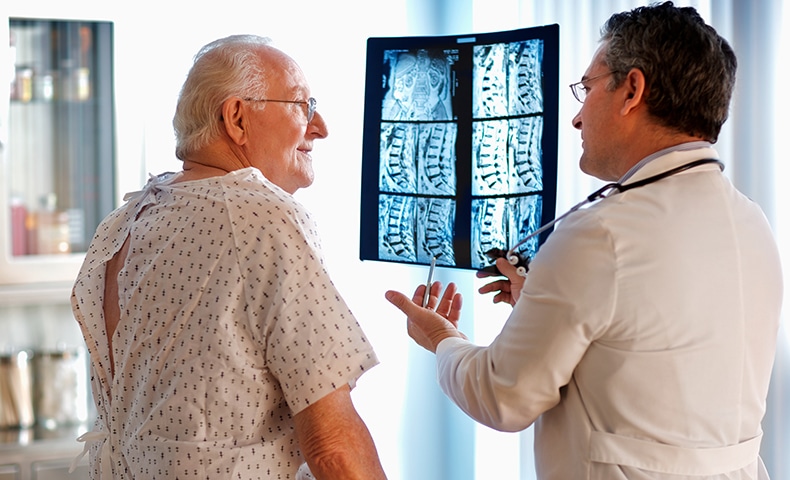 So many great features, all just for you.
Contributions may help reduce your taxable income
Interest paid via rate tiers based on balance and credited monthly
No setup fee
No monthly maintenance fee
Mobile banking app with photo deposit
| Table Heading Row | Advantages |
| --- | --- |
| Health Savings Checking Account | With a free Visa debit card and the option of checks, a health savings checking account helps you earn interest and maintain easy access to your funds. You can simply pay for co-pays, prescriptions, and other medical expenses as they occur. |
| Health Savings Investment Account: No Term | Put aside money for future medical costs without any fixed term. Our health savings investment account works like a savings account, paying interest based on your account balance and giving you the flexibility to reimburse yourself for any out-of-pocket medical expenses. |
| | |
*Tax rules involving Health Savings Accounts should be handled carefully by a tax advisor. Prior to making your decision on choosing a Health Savings Account please consult the expertise of a tax advisor to make sure this is the best option for you.