Help create the best tomorrow for those who give you their best today.
We are dedicated to helping your business deliver the best possible retirement plans to your employees, and at a competitive cost. A retirement plan is an important tool for attracting and retaining quality staff members. It's a way for both employers and employees to save for the future and enjoy various tax advantages.
There are a wide variety of plans available to you as a business owner. Our experienced retirement plan specialists have the expertise to clearly discuss your options and offer comparisons. Throughout the process, you'll have reliable, local professionals to help you and your employees find the plan that's right for your business.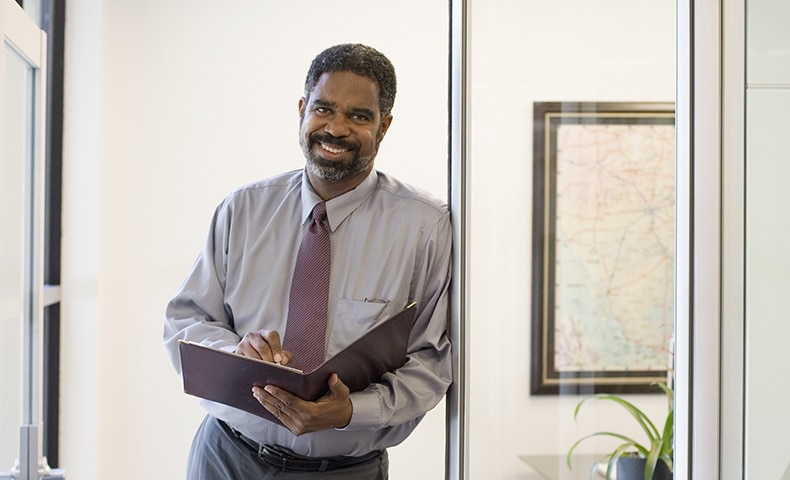 Retirement Services that take care of you and your employees.
As a business owner, you have a long list of daily priorities. Worrying about your retirement plan shouldn't be one of them. We're proud to offer a turnkey experience for our business clients, making things as simple, convenient, and efficient as possible. You won't need a separate record-keeper, administrator, and investment company. We can do it all, or any part of it. We offer every business clients the following services:
Trust powers
Fiduciary services
Safekeeping of assets
Investment management
Participant accounting and fee disclosures
Compliance testing
Form 5500 annual tax return filing
Profit-sharing plans
Solo 401(k) plans
Money purchase and other pension plans
Online access for plan sponsor and employees
An Investment Philosophy Grounded in Discipline
Our investment philosophy is founded on a disciplined approach to capturing above-average returns while minimizing risk through sector diversification and fundamentally-sound securities.
To our investors, this means:
We believe that consistent investment management is crucial to achieving superior performance from medium-risk assumptions.
We choose mutual funds using a long-range investment strategy that consists of a blend of high-quality growth and value equities.
We believe in the long-term advantage of maintaining a fully-invested, diversified portfolio over market timing.
We avoid market fads and changing investment styles, having learned through experience the benefit of riding out inevitable market cycles.
We believe that volatility in the equity and fixed income markets is not only natural, but healthy, providing opportunities for the investor. In general, we try to add holdings when the market shows weakness, and lighten up when markets show strength.
A Local, Consultative Approach to Retirement Planning
Your situation is unique, so we provide you with a wide variety of choices and independence when setting up your retirement plan. All with the training and expertise to assist you in choosing the plan and investment strategy that's right for your business. You'll work with local decision makers who are here every day to answer questions and provide personalized solutions.
Helping Your Employees Understand Their Options
We offer individual consultations and group sessions to explain your plans, how they work, and how much you, as the employer, contribute. We'll come to your location, set up the accounts, and provide educational materials for you and your employees.
And because we're nearby, we're always available to assist you and your employees as they transition into retirement with personal financial and estate planning information, as well as helping inform them of any changes or updates.
Your employees will enjoy 24/7 access to their account online, where they can:
Transfer and reallocate investments
Access independent research
Use the retirement planning calculator