Confidence is always a good thing.
Three ways to stay protected. No way to go wrong.
With the Priority Series of accounts, we offer three types of overdraft protection, plus a special feature called Overdraft Guard for Advantage accountholders. Choose from:

Account Link
Your account covers it. Link another deposit account to your Priority Series account for extra protection. Money automatically transfers from your linked account to prevent overdraws, if funds are available. No fee for transfer. No non-sufficient funds (NSF) fee.

Checkline*
Your credit line covers it. Use a personal line of credit to protect you from declined transactions or returned checks. Money automatically transfers in $50 increments to cover your negative balance. Interest accrues daily on the amount transferred, but you avoid overdraft fees for each transaction as long as your stay within your Checkline limit. You can pay on your Checkline balance at any office or via online banking at any time. Minimum monthly payments are required based on the amount borrowed.

Courtesy**
Our bank covers it for you. This overdraft option pays checks and honors debits up to a $400 if you choose to opt in. You still pay a fee of $35 per item for overdrawing your account, but your purchase will go through, and you'll avoid the merchant's returned check fee. Clients make deposits to return account to a positive balance.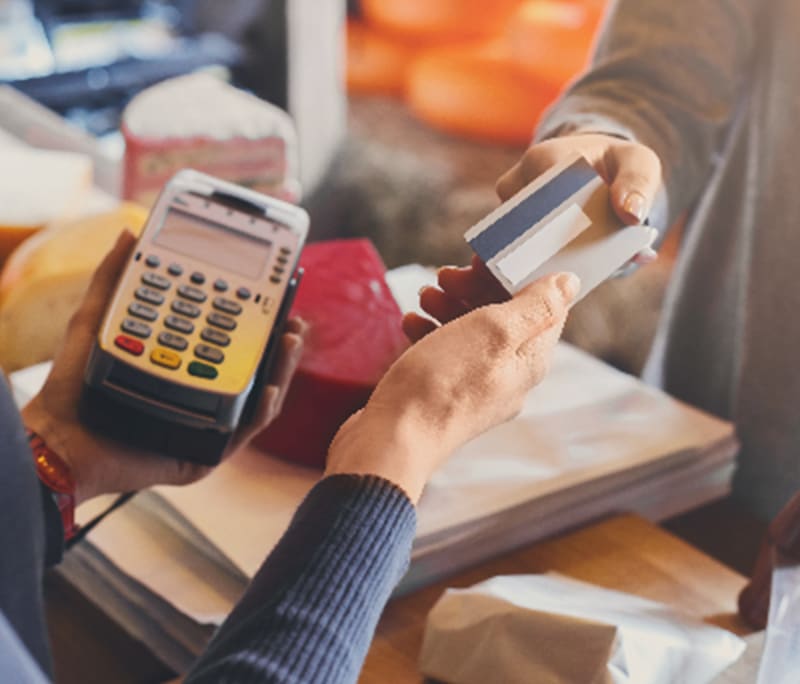 Overdraft Guard
A great addition to any of our other overdraft protection options. If an overdraft occurs, it acts as a shield against NSF fees and forgives one $35 fee per statement cycle. Overdraft Guard is a key feature for Advantage accountholders. It does not guarantee that any checks or transactions overdrawing your account will be processed.
Prevention
Protection
Confidence
*Monthly payments are made of either 5% of the outstanding amount, or a minimum payment of $10. Payments will be due 10 days after the checking account statement date. The bank reserves the right to limit the approved amount. Interest accrues at an annual percentage rate of 18%.
**Clients are encouraged to return the account to a positive balance within 30 days. Uncollected account balances are charged off and closed upon or prior to reaching 60 days overdrawn. Transaction types covered are checks, in-person withdrawal, ATM withdrawal, or other electronic means. The bank reserves the right to use discretion on what overdraft items it covers and may remove courtesy overdraft protection at any time. We typically do not pay overdrafts if account is not in good standing, regular deposits to account are not made, or account has too many overdrafts.