Stay Safe and Secure Using an ATM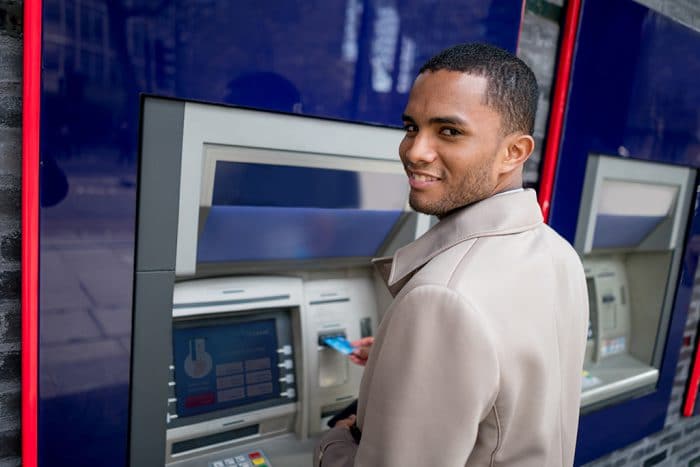 ATMs are a convenient way to get cash, but it's also important to make sure you use them safely. With a dramatic rise in fraud due to ATM skimming devices, we want you to be aware of skimmers, ways to protect your card and how to use an ATM safely.
Here are some tips to keep your information and card secure when using an ATM.
Protecting Your Card
• Keep your card in a safe place. Immediately notify the bank if it is lost or stolen.
• Keep your PIN a secret. Never give any info about your card or PIN over the phone.
Inspect the ATM
• Visually inspect all aspects of the ATM for possible skimming devices before using, including the front, card slot, and keypad.
• Potential indicators include:
– Sticky residue or evidence of an adhesive used by criminals to affix the device.
– Scratches, damaged or crooked pieces, loose or extra attachments on the card slot.
– Noticeable resistance when pressing the keypad, or changes to the appearance of the keypad.
• If an ATM looks odd or your card doesn't enter the machine smoothly, consider going elsewhere and report your experience.
Use an ATM
• Have your card ready and in your hand as you approach the ATM.
• Be careful no one sees you enter your PIN. Use your hands or body to shield the keyboard.
• To keep your account info confidential, always take your receipt if one is printed.
• Do not count or visually display any money you receive. Immediately put your money away and count it later.
Special Precautions for Using an ATM at Night
• Park near the ATM in a well-lit area. If the lights at the ATM are not working, don't use it.
• If shrubbery has overgrown or a tree blocks the view, consider using another ATM and notify the bank.
We want you to feel safe and keep your information secure when using an ATM. If you suspect any unusual activity or want more information on how to spot ATM skimming devices, talk to one of our bankers today at 888-474-7275. We're always here to help. ATM crime is out there, so let's work together to try and prevent it.