Your community is our community.
Our bankers care about helping our entire community thrive and prosper.
Yes, our approach to doing business has earned us a reputation as a bank you can depend on, but our commitment to you goes beyond financial services.
Our clients count on us to support the people and organizations working to build and care for our communities. Our culture is deeply rooted in the values of service and philanthropy, and we believe strong communities are built with local volunteers, donations and leadership.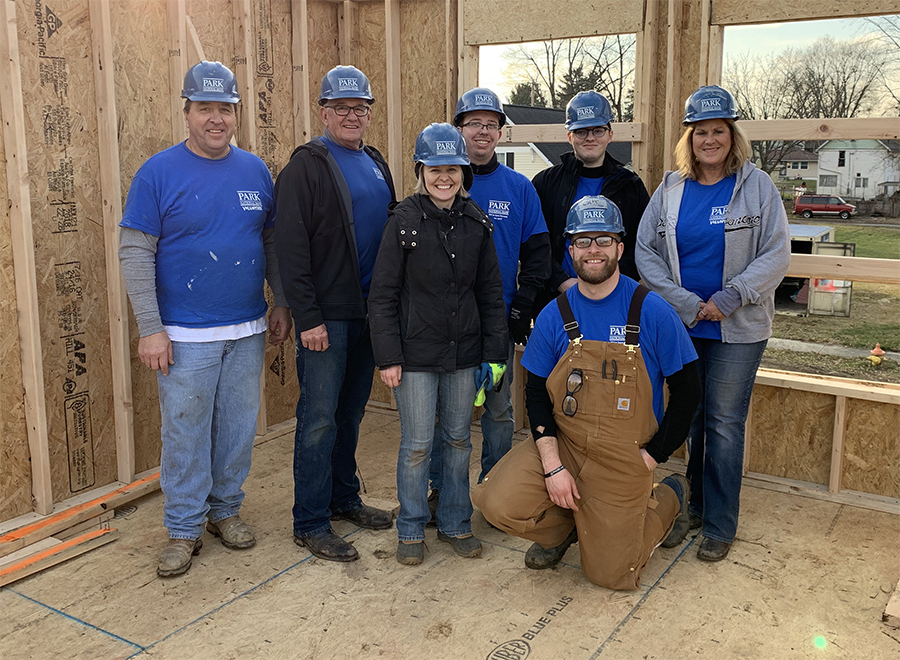 We are proud of the time, energy and compassion our associates dedicate by volunteering for many local non-profit organizations each year.
From sponsoring a basketball scoreboard, to tutoring elementary school students, to raising funds for the United Way or serving as board members on local committees, you'll find us involved in every aspect of the areas we serve.
Community Involvement
These are just some of the many ways we're active in our community. It's an honor to work alongside our friends and neighbors.
Habitat Build, Ribbon-Cutting and More!
Park started its ninth Habitat-for-Humanity build this fall, with associates volunteering their time to help…
Read More
Breakfast for C-Tec
Park hosted a breakfast for the teaching staff and administrators for C-Tec in August. The…
Read More
View more
Community Donations
Park National Bank is delighted to be able to say "yes" to many requests we get for donations, sponsorships, volunteers and other contributions that support our communities. We strongly believe in investing our money locally and doing everything in our power to support the people and groups in our neighborhoods.
Make a Request