Donation to Marion CAN DO!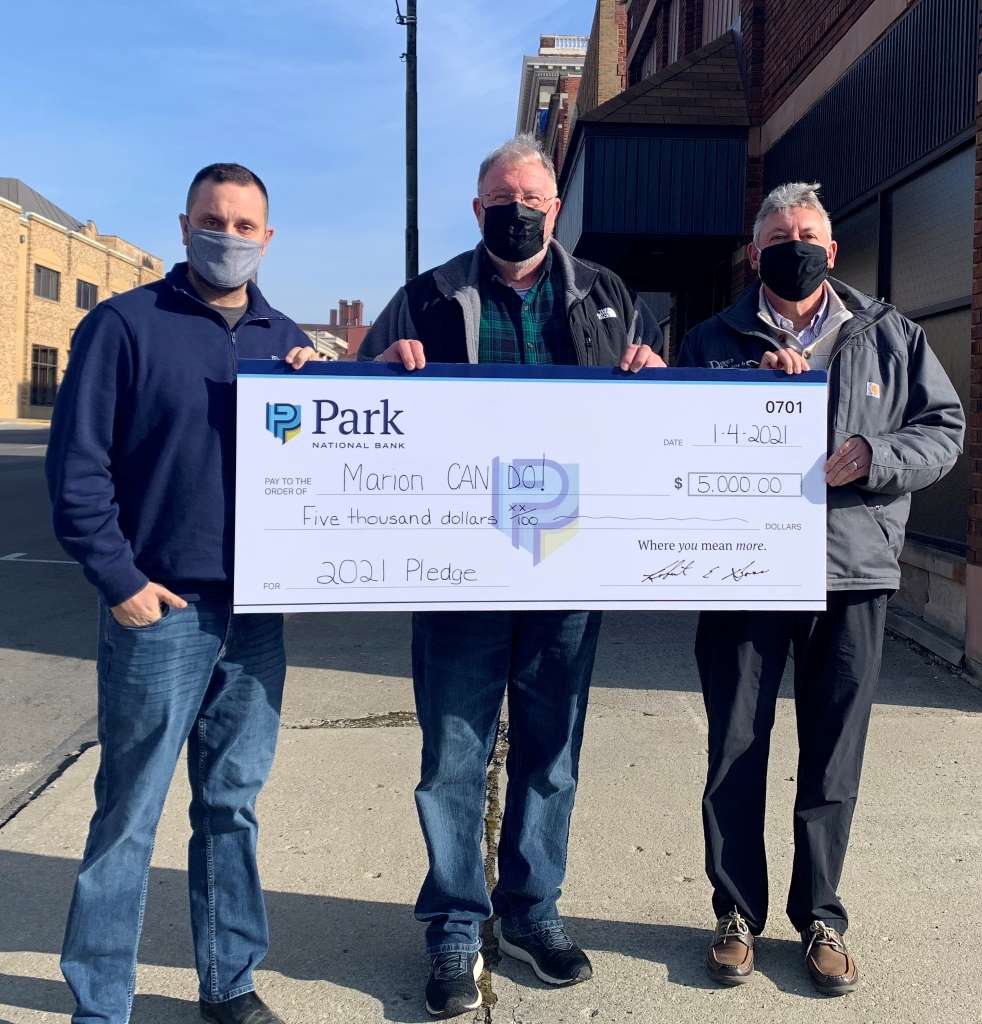 Bob Boss and Brandon Hayes recently presented this check to Marion CAN DO!, which is the Economic Development arm for Marion County.
Park is investing in what they are doing in Marion. Marion CAN DO! is a team of business leaders and innovators who want other like-minded, forward thinking executives to know what a great home Marion is for business and people. They are dedicated to providing businesses with the most qualified workforce to fit the needs of new and expanding industries.