Greene County Fair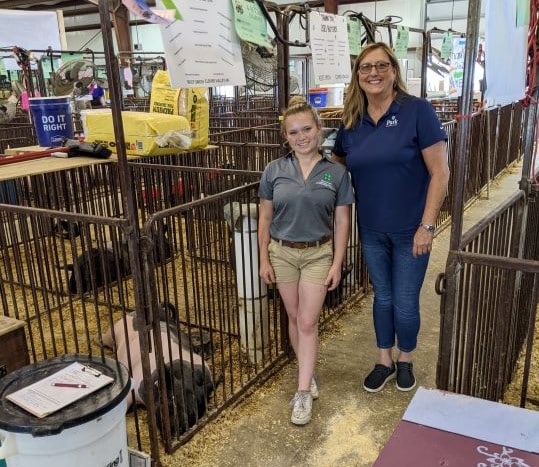 Park bankers Carla Hughes and Zac McPherson spent an evening at the Greene County Jr. Fair Auction bidding on livestock and connecting with families. They had the opportunity to take a picture with a couple of the winning bids, including the 2022 Greene County Fair Queen.
Cathy Hill, Vicki Cardiff, and Allison Worthington also spent time at the auction making sure our local kids and families knew Park National Bank was there to support their hard work and help them get off on the right foot for next year's projects.
All together we were able to support bids for more than 100 kids who brought livestock to auction.