MARCA Industries pays a visit to our Marion office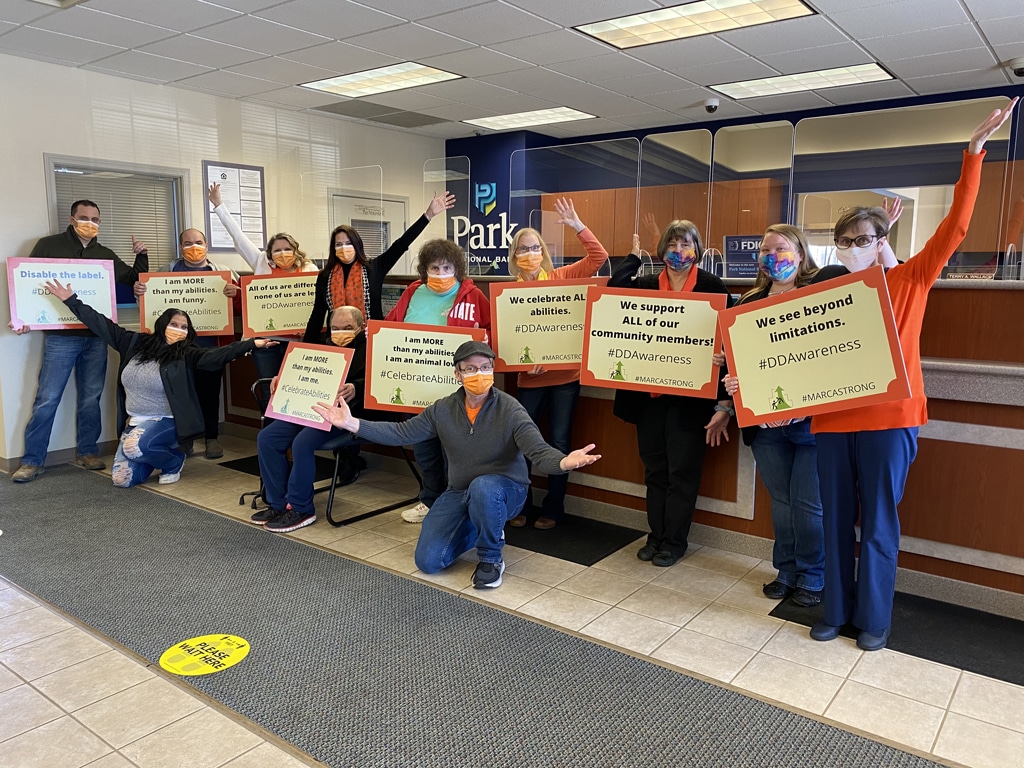 MARCA Industries recently stopped by our Marion office.
MARCA is a non-profit corporation where individuals with developmental disabilities receive habilitation services, perform jobs, learn job skills and connect with their community.
MARCA visited different local businesses to help promote DD Awareness in the community, and we were excited to have them in our office.