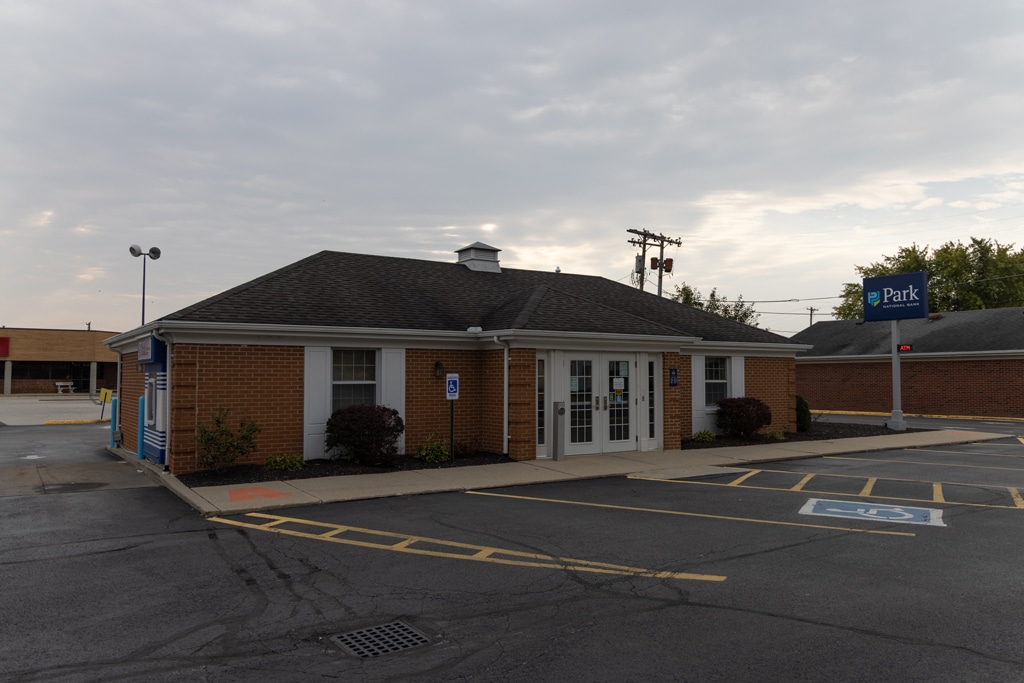 603 North Main Street
Arcanum, OH 45304

Hours
Lobby Hours
Mon: 9 am - 5 pm
Tue: 9 am - 5 pm
Wed: 9 am - 5 pm
Thu: 9 am - 5 pm
Fri: 9 am - 5 pm
Sat: 9 am - 11:30 am
Sun: Closed

Drive-Thru Hours
Mon: 8 am - 5 pm
Tue: 8 am - 5 pm
Wed: 8 am - 5 pm
Thu: 8 am - 5 pm
Fri: 8 am - 6 pm
Sat: 8 am - 11:30 am
Sun: Closed

Location Details
Location Features
Branch
ATM
Drive Thru
Night Drop
ATM Details
Accepts depositsDispenses $5 billsDispenses $20 bills
About this Location
Stationed just off North Main Street and OH-49, Park National Bank in Arcanum, OH, offers comprehensive banking solutions with your financial interest in mind. Park National Bank focuses on helping local families and businesses achieve their financial goals with industry-leading banking services. Located near Sutton's grocery, our Arcanum Office makes stopping by the bank a breeze while you're out on the town running errands. Also, we provide our clients extended weekend hours so they can bank on their own time. Conveniently, our Arcanum office provides drive-thru access and an ATM so you can handle your transactions on the go.
At Park National Bank, we don't treat our clients like a number. With individualized banking solutions for both personal and business banking, we pay close attention to your financial needs to help you succeed. If you're interested in our personal banking services, you can open a dynamic checking account that grows with you on your financial journey. Other personal services include competitive credit cards, vehicle loans, and health savings accounts.
If you're an Arcanum business owner, we offer the banking solutions you need to operate at the highest level. Whether you need to finance equipment, open a business checking account, or undergo an account analysis, our experts are here to help you and your company flourish. For both our personal and business banking customers, we provide 24/7 account access via our mobile banking app, secure website, and telebanking.