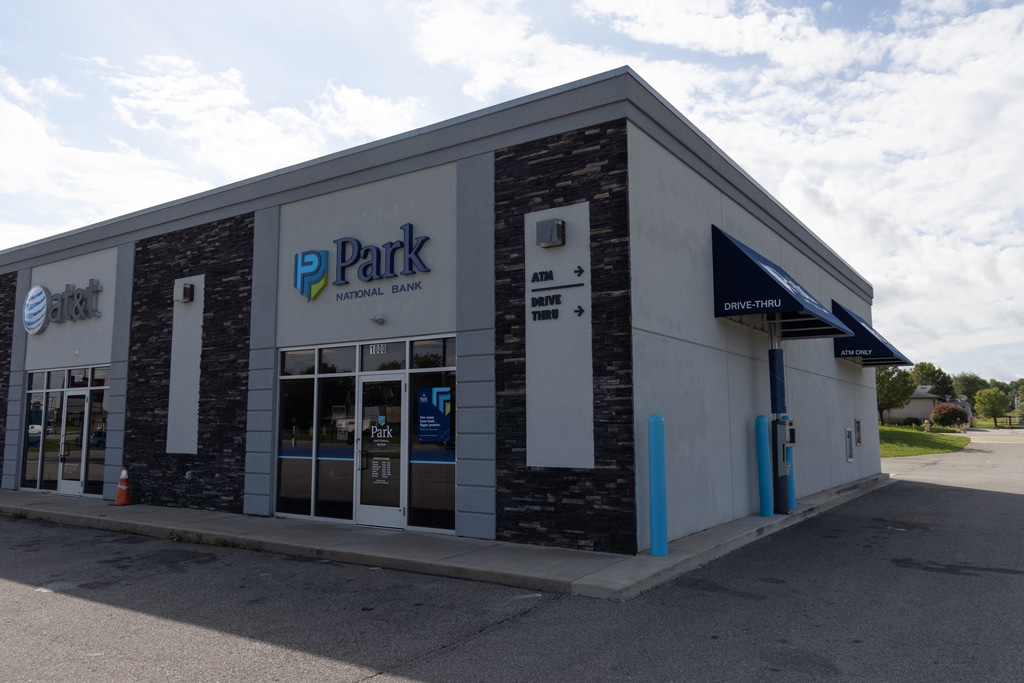 1000 Sugarbush Drive
Ashland, OH 44805

Hours
Lobby Hours
Mon: 8:30 am - 5 pm
Tue: 8:30 am - 5 pm
Wed: 8:30 am - 5 pm
Thu: 8:30 am - 5 pm
Fri: 8:30 am - 5:30 pm
Sat: 8:30 am - 12 pm
Sun: Closed

Drive-Thru Hours
Mon: 8:30 am - 5 pm
Tue: 8:30 am - 5 pm
Wed: 8:30 am - 5 pm
Thu: 8:30 am - 5 pm
Fri: 8:30 am - 5:30 pm
Sat: 8:30 am - 12 pm
Sun: Closed

Location Details
Location Features
Branch
ATM
Drive Thru
Night Drop
ATM Details
Accepts depositsDispenses $10 billsDispenses $20 bills
About this Location
Serving Ashland, OH residents' banking needs, the Ashland office of Park National Bank is a couple miles east of downtown Ashland and Ashland University. If you're headed toward I-71 for a weekend away, our office is open an additional 30 minutes on Friday evenings and on Saturday mornings from 8:30 a.m. to noon for your convenience.
For more than 125 years, we've been helping community members of all ages bank with confidence and ease. For those more comfortable with stopping by the office, our friendly bankers can help with checking accounts, loan refinancing options, and estate planning, along with any personal banking questions or services you need. We also offer online banking, mobile banking, text banking, and more for anyone who prefers to use our anytime banking services. Our financial experts can assist business banking clients with a full menu of banking solutions, from company credit cards and equipment financing to fraud prevention tools and cash flow improvements.
At Park, we're ready to deliver personal attention and financial support to all of our Ashland, OH neighbors like Ashland University students, small-business owners, and retirees. Open an account with us today and experience true, reliable partnership.