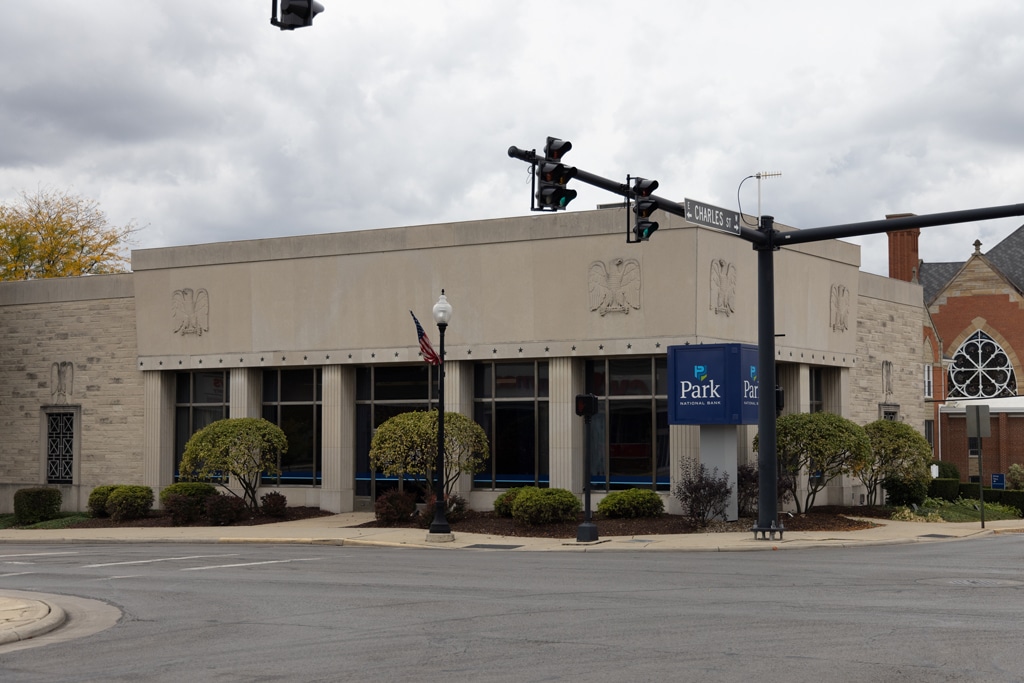 401 South Sandusky Avenue
Bucyrus, OH 44820

Hours
Lobby Hours
Mon: 8:30 am - 5 pm
Tue: 8:30 am - 5 pm
Wed: 8:30 am - 5 pm
Thu: 8:30 am - 5 pm
Fri: 8:30 am - 5 pm
Sat: 8:30 am - 12 pm
Sun: Closed

Drive-Thru Hours
Mon: 8 am - 5 pm
Tue: 8 am - 5 pm
Wed: 8 am - 5 pm
Thu: 8 am - 5 pm
Fri: 8 am - 5 pm
Sat: 8 am - 12 pm
Sun: Closed

Location Details
Location Features
Branch
ATM
Drive Thru
Night Drop
ATM Details
Accepts depositsDispenses $20 bills
About this Location
Some of the largest business sectors in Bucyrus, OH include agriculture, healthcare, manufacturing – so whether you're a local entrepreneur or a resident looking to manage your personal finances, Park National Bank is your ideal banking solution. Located on South Sandusky Avenue, our Bucyrus Office offers convenient, comprehensive banking services with extended Friday lobby and drive-thru hours.
Looking to open a new checking account or savings account for yourself or someone in your family? We'll gladly take care of that for you! With multiple options to choose from, our personal banking services are designed to meet your individual needs. When it's time for a new vehicle, your first home, or a new remodeling project, we will find the loan that makes the most sense for you.
Similar to personal banking, our variety of business banking services run the full spectrum of financial solutions. For small businesses just getting off the ground or large operations ready to expand, look no further than our savings, checking, and lending solutions for commercial clients. Additionally, your financial information is at your fingertips with 24-hour-a-day access to your accounts via secure online banking and mobile banking app.