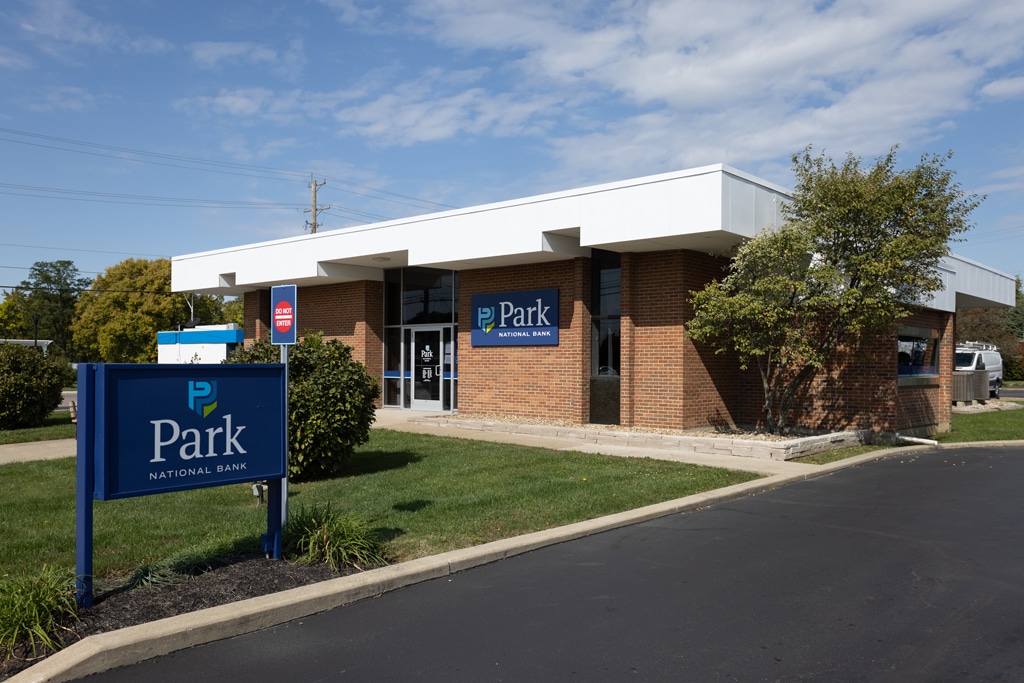 103 East Main Street
Hebron, OH 43025

Hours
Lobby Hours
Mon: 9 am - 5 pm
Tue: 9 am - 5 pm
Wed: 9 am - 5 pm
Thu: 9 am - 5 pm
Fri: 9 am - 5 pm
Sat: 9 am - 12 pm
Sun: Closed

Drive-Thru Hours
Mon: 8 am - 5 pm
Tue: 8 am - 5 pm
Wed: 8 am - 5 pm
Thu: 8 am - 5 pm
Fri: 8 am - 6 pm
Sat: 8:30 am - 12 pm
Sun: Closed

Location Details
Location Features
Branch
ATM
Drive Thru
Night Drop
ATM Details
Accepts depositsDispenses $5 billsDispenses $20 bills
About this Location
The Hebron, OH office of Park National Bank, located at the corner of W Main Street (National Road SE) and High Street (Old State Route 79), is minutes from I‐70 and a short drive from Buckeye Lake. This location gives customers a full bank branch with an array of services, as well as ATM and drive‐thru access.
We offer a complete set of options to meet most personal banking needs. Our personal checking and savings accounts come with a variety of benefits including low fees and paperless statements. We also provide personal, auto, home mortgage, and home equity loans. This office also features other amenities like safety deposit boxes, wire transfer services, and retirement and investment planning. We give our business customers all the tools they need to succeed including many lending options, business checking and savings accounts, company credit cards, and fraud protection services. All of our customers can enjoy easy 24‐hour access to their accounts via online banking, mobile banking, or telebanking.
For over 100 years, Park National Bank has treated our valued customers like they were our neighbors. We are reliable, service‐focused members of our community. When you need a bank, choose to visit the friendly faces at our Hebron, OH office. Call or open an account today.