Pataskala Kroger Office
CLOSED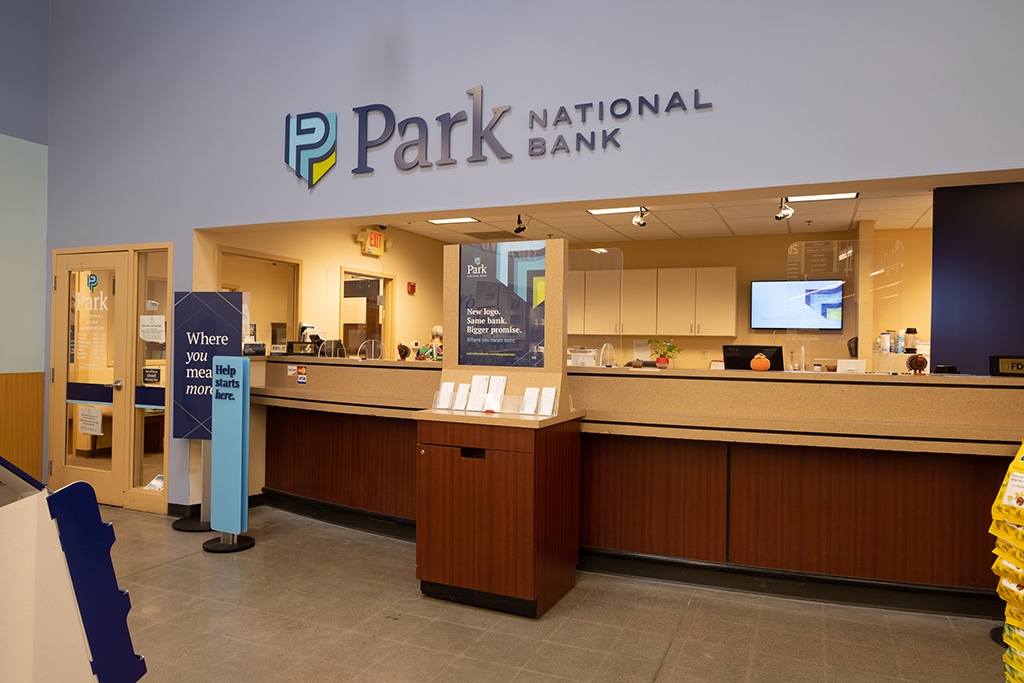 350 East Broad Street
Pataskala, OH 43062

Hours
Lobby Hours
Mon: 9 am - 7 pm
Tue: 9 am - 7 pm
Wed: 9 am - 7 pm
Thu: 9 am - 7 pm
Fri: 9 am - 7 pm
Sat: 9 am - 1 pm
Sun: Closed

Drive-Thru Hours
Mon: 9 am - 7 pm
Tue: 9 am - 7 pm
Wed: 9 am - 7 pm
Thu: 9 am - 7 pm
Fri: 9 am - 7 pm
Sat: 9 am - 1 pm
Sun: Closed

Location Details
Location Features
Branch
ATM
Extended Hours
Drive Thru
ATM Details
Accepts depositsDispenses $10 billsDispenses $20 bills
About this Location
Located at the intersection of Oxford Drive North and East Broad Street and inside the Hazelwood Plaza Kroger in Pataskala, OH, Park National Bank offers a full service bank experience to customers as they shop for groceries or visit nearby businesses. In addition to the full range of amenities we offer inside our branch, we also provide drive‐thru service with extended hours for your convenience.
At every Park National Bank location, you have complete and comprehensive access to essential personal banking services, including checking and savings accounts. We also offer personal loans ranging from home mortgages and improvement loans to automobile lending. We cater to business banking customers with a full suite of checking, savings, and loan offerings to help their business grow – no matter how big or small it may be. In addition to these amenities, we provide safety deposit box use and wire transfer services. All our account holders also enjoy 24‐ hour access to their account information through online banking, our mobile banking app, and telebanking via phone.
Whether you need to stop at the ATM during your trip to the grocery store or make a drive‐thru deposit during your lunch break, visit the Park National Bank branch inside the Pataskala Kroger. For over a century, we've helped our neighbors with their banking needs and emphasized exceptional customer service at the same time. Stop in and meet our friendly team today.