Piqua Downtown Office
CLOSED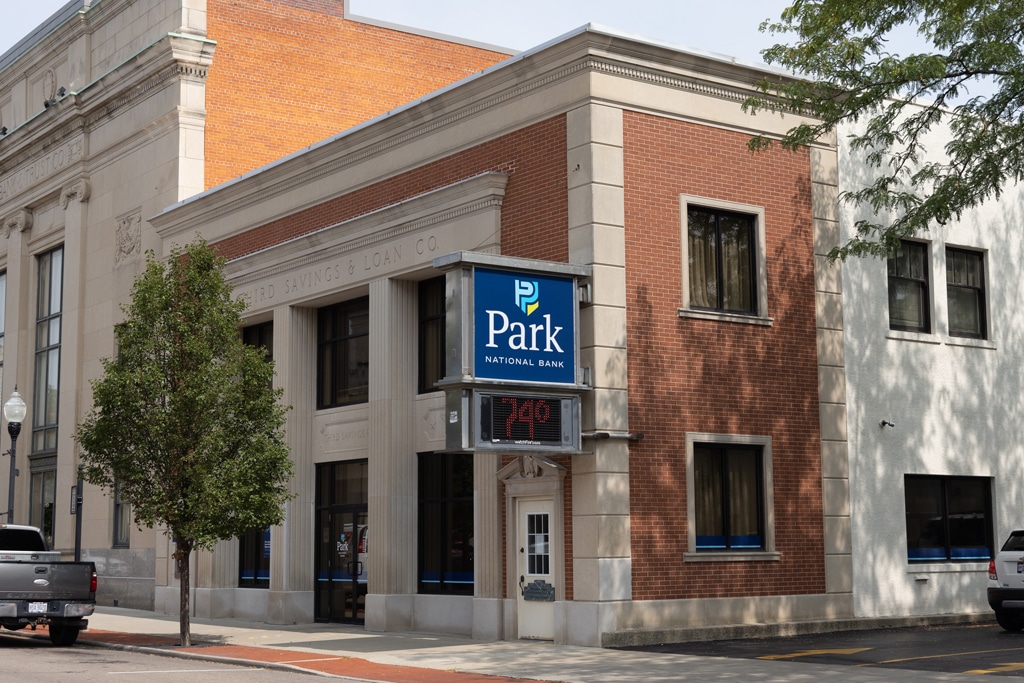 215 North Wayne Street
Piqua, OH 45356

Hours
Lobby Hours
Mon: 9 am - 5 pm
Tue: 9 am - 5 pm
Wed: 9 am - 5 pm
Thu: 9 am - 5 pm
Fri: 9 am - 5 pm
Sat: 9 am - 12 pm
Sun: Closed

Drive-Thru Hours
Mon: 9 am - 5 pm
Tue: 9 am - 5 pm
Wed: 9 am - 5 pm
Thu: 9 am - 5 pm
Fri: 9 am - 6 pm
Sat: 9 am - 12 pm
Sun: Closed

Location Details
ATM Details
Accepts depositsDispenses $5 billsDispenses $20 bills
About this Location
Just a short walk from the Great Miami River and located right off OH-36, Park National Bank in Piqua, OH, is conveniently en route to errands on your to-do list, whether you're shopping, grabbing a bite, or running by the post office.
Our personal banking customers enjoy services from basic checking and savings accounts to investment and retirement planning. If you're looking to borrow for the next big step in your life, let us help you choose the best option for your situation with our vehicle and home lending services. No matter if you need a new (or used!) vehicle, are ready to buy a home, or put your home's equity to use, we will find the right loan solution that works for you. Taking advantage of your banking options can simplify your life, and we'll be with you every step of the way.
Business banking customers are an integral part of the Piqua community. That's why we have several customized service offerings to help you reach your goals, whether they're already set or you're just getting started. Our flexible checking, savings, payment processing, and commercial lending services are designed with your professional needs in mind so you can prioritize your customers. With access to your account information and services every hour of every day, our secure website and mobile banking app simplify how you keep tabs on your financial transactions.