There's more to you than your account. And, there's more to us than our job titles. We're regular people who understand and care about you.
The personal attention we provide comes from a promise to serve you with respect and compassion.
By being responsive to your questions and giving honest answers you can trust, we give you more than just a place to bank. That's the more you can expect from our bank.
Meet us and see why a personalized approach matters or find a banker near you.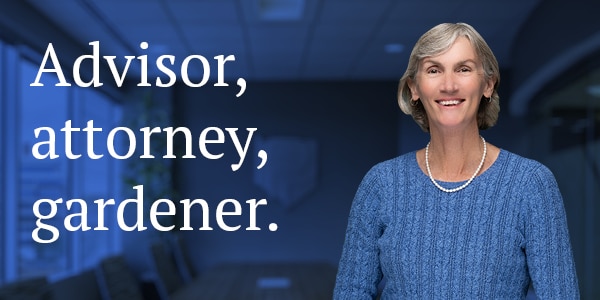 Meet Peg Foley
Springfield, OH
Being a sounding board for my clients is something I enjoy a lot in my role as an advisor. Our work is very much relationship driven, and we build special bonds with our clients. It's not unusual to get invited to a retirement party, wedding, or funeral. We become part of the family.
I earned my law degree and remain a practicing attorney, and I am actively involved with the local and state bar associations. I'm the mother of 4 teens who keep me very busy between their school and sporting events. When I have time, I love to be outdoors doing yardwork and gardening.
Meet EJ Gurile
Lancaster, OH
Game night is a big deal at our house and it can get pretty intense – our family is probably too competitive when it comes to board games, but we have a blast. I was the lead singer in a rock band for almost a decade…we even made a professional music video…but now I mostly sing in church with my mom. I love finding the harmony in a song.
To my customers, I'm the go-to guy. I'm a second-generation Park banker. I grew up around this place and I am passionate about customer service. I want to be someone you can talk to, that listens intently, and makes it easy for you. You can count on me to upfront, honest and real with you, and if I don't know the answer, I'll find someone who does.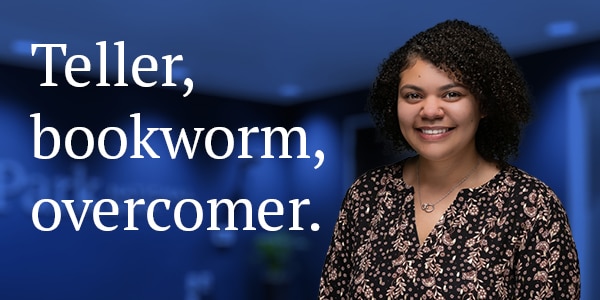 Meet Lexus Scott
Caledonia, OH
Being a teller really just means I help people, and I love that aspect of my job. Making people smile and knowing I helped someone take care of something important to them…that feels really good.
I've overcome some hurdles in my life but that hasn't stopped me, it empowers me. I have 14 sisters and brothers, and I enjoy being a role model and good example for my younger siblings. I love to read and always have a book with me – in fact, if you see me without one, you might want to ask if I'm okay!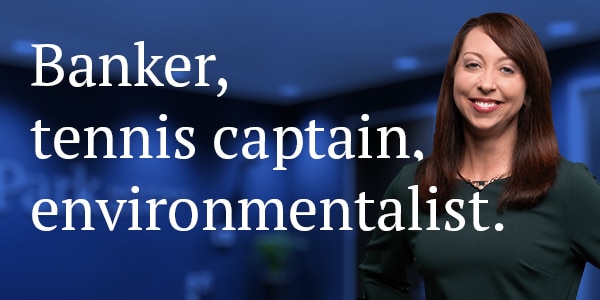 Meet Alisha Deatrick
Louisville, KY
I'm a huge tennis fan and I am captain of my tennis club. I play as often as I can and have made a lot of great friendships on the court! I'm also passionate about environmental issues, like clean water, and volunteer for tire clean-ups and with the Kentucky Waterways Alliance.
Non-profit groups have a special place in my heart. Their specialty is not finance, they usually don't have a CFO, and that's where I can help the most. My job is to protect their money and reveal ways they can make the most of their resources, so they can focus on taking care of the community.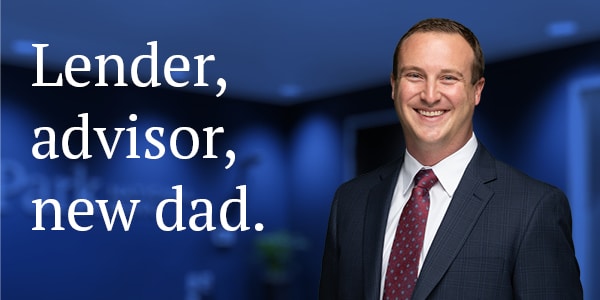 Meet Bryant Fox
Piqua, OH
You can technically call me a new dad, because we welcomed our second son very recently. You could also call me a tired dad and that would be accurate! I enjoy taking an advisory approach to working with my customers – being the one they rely on to think through ideas, explore options and find solutions. We work together to move their business forward. I serve on a handful of local boards and committees, and I have the same mindset there. Taking a partnership approach comes naturally to me.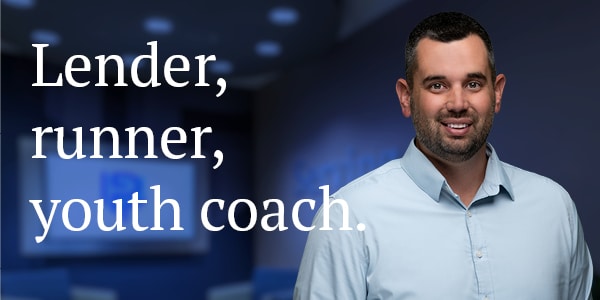 Meet Levi Curry
Mount Vernon, OH
The home-buying process can be intimidating, and there aren't many purchases bigger than a home. I work hard to be there for my customers from application to closing, making sure they understand the next steps, and get their questions answered quickly and completely.
My time outside of work is primarily spent coaching youth sports. I'm head coach for my son's travel baseball team, head coach for my daughter's rec league softball team, and assistant coach for her travel softball team. I enjoy running, chopping firewood, and being outside but I haven't had much time for any it lately!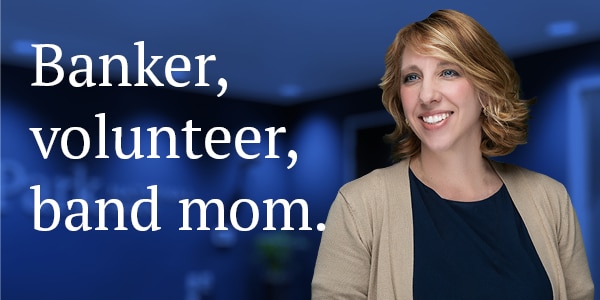 Meet Brandy Rhodehamel
Versailles, OH
I'm one of those people who likes budgeting, and as a result, I wind up helping a lot of customers build a budget and learn more about the concept, even giving them the spreadsheet I personally use. I also visit local classrooms to teach high school kids about saving and budgeting. That's how passionate I am on the topic!
My biggest passion, though, is my kids, and being a band mom. I grew up in a musical family, my husband and I met in band, and my kids are all in the band. I'm the band booster president and do a lot of volunteering in our schools. Whatever they need, they know I'll help!