Should I buy or build?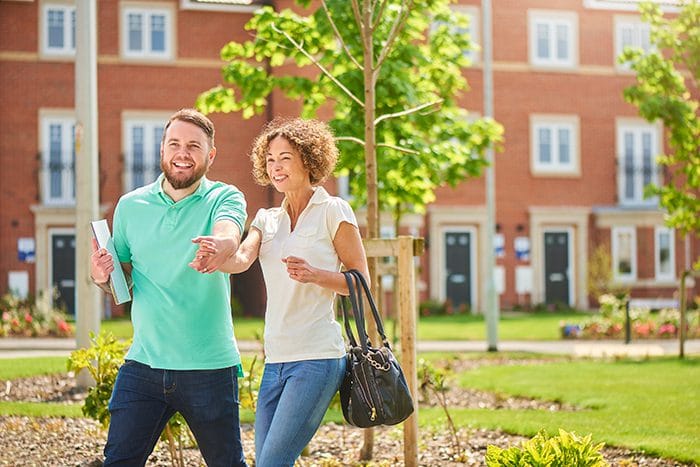 The hot housing market has raised an excellent question: Should you buy an existing house and potentially renovate it to your liking or is building your dream house the way to go? Well, it depends – on your circumstances, your budget and your priorities.
According to the National Association of REALTORS®, existing Midwest single-family homes had a median price of $193,200 in August 2016. During the second quarter of 2016, the median price of a newly built Midwest home was $262,600, according to the Department of Commerce.
Of course, if you fall in love with a house as is, the money immediately saved is significant. But if the house needs some work to meet your expectations, you have about $70,000 of wiggle room – the difference between the existing and new median prices – to put toward improvements. But there are several other factors to consider…
First, think about repairs for an older home, such as replacing a roof, as part of your cost determination.
Common remodel projects are the bathroom, kitchen and basement; replacing windows and doors and building a room addition. Depending on what you target and whether your changes are cosmetic or an overhaul, the project can run from a few thousand dollars to $150,000. Before you buy, be sure to price remodel projects to get an idea of what updating your home would cost. And factor in any hoops you might have to jump through with getting zoning or homeowners' association approval before you can start a project. It could make sense to build new instead.
Don't miss the hidden cost of higher home insurance premiums on certain remodeling projects:
Installing a pool can increase your liability.
Turning your garage into living space or updating the kitchen adds value to the home but also increases its replacement cost.
Creating an office for a home-based business could force you to buy a separate business insurance policy. Most homeowner policies won't extend coverage for theft, accidents and more on properties being used as a business.
There are other advantages to buying an existing home rather than building a new one, like speed. You might be able to move in immediately after closing, typically 30 to 60 days after an offer has been accepted. And you only have to deal with one loan, one set of paperwork and one set of closing costs.
Building from scratch gives you the layout you desire from the start, but here are some things to consider ahead of time:
There could be six or more months you'll wait for your dream home to be completed – and often construction agreements allow up to 12 months to build. Plus, you might have to pay two mortgages or mortgage and rent while you wait.
Weather or contractor delays could create bumps, extending your mortgage/rent payout. And there could be some personal work involved, such as visiting the build site and meetings to select décor details. You can protect yourself in the case of delays by having a signed agreement with specified completion dates and contractor penalties for missing controllable deadlines.
What if you can't find land or a lot in the location you want to build? Your costs could skyrocket if that's a must. A trend throughout the country is to buy an existing home, demolish it and build from scratch. But demolition can run $5,000 to $20,000 or more and your lender will likely require some more down-payment funds or additional collateral.
If budgeting is important, building a home comes with higher upfront expenses. Take the average Midwest new home cost: Lenders typically require 10 percent of the construction cost ($26,000) whereas existing home purchases have a variety of down-payment programs, some with no money down. Private mortgage insurance might be required depending on the circumstances.
Home building can require a land-purchase loan, a construction loan and a third loan for the home itself once it's finished. Whereas some lenders might treat the loans as separate transactions, with each loan having its own paperwork and closing costs, the Park National Family of Community Banks can often package the loans into a single loan, reducing your costs.
Whether you should buy or build depends a lot on what matters most to you, because each method has perks and drawbacks. Thinking ahead about factors that affect your final cost is important. Your local mortgage lender has plenty of experience with weighing the different options and can help as you decide what's right for you.