Six benefits to banking remotely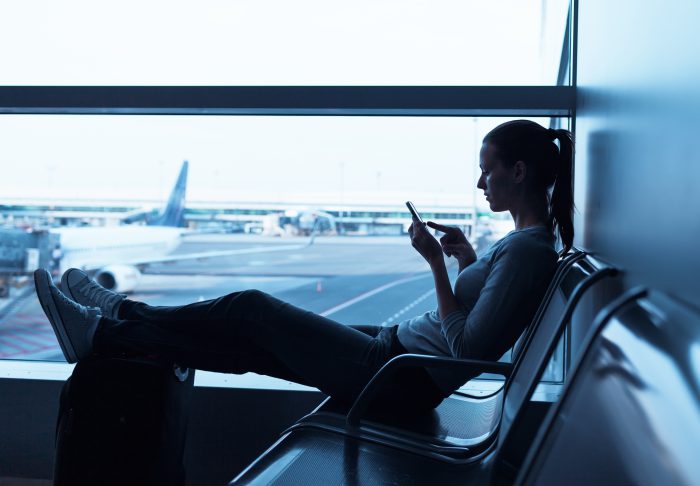 When you come into one of our community banks, you're going to get a smile, personal attention, trustworthy guidance and reliability – all day, every day. But if you can do without the actual smile, you can get the same approach with Anytime Banking when you use our website or mobile application.
That human touch is still available even when you're away from your local branch. When you click the live-chat button on the website, you can speak with a bank associate 24 hours a day, seven days a week.
There are multiple benefits to having unfettered access to your accounts all the time, the first of which is…
Time. Yours is valuable, so the easier we can make it on you, the better. If you want to use less of your time when it comes to banking, you can check your account balances, make electronic deposits, transfer money between your accounts, pay your bills and so much more. For all you can do with a screen in front of you, click here.
Of course, we are happy to see you, but it's hard to argue with…
Not waiting in a line. Let's be honest, banks are at the shorter end of time spent in line (think airport security, trying to get into a stadium or the first-day run of that hot movie everyone wants to see). But with estimates of between two and eight years of your lifetime spent in line, we're happy to reduce that however we can.
However, if you do find yourself waiting in a line that's not ours, it's your…
Opportunity to multitask. Frankly, there is so much you can do away from the bank. Maybe you're watching the big game on TV and a family member or friend needs some quick cash. Before the first commercial is finished, you can whip out your phone, hit the Popmoney icon in the mobile app and send the money their way. What if you're out for a walk and want to know if you have enough in your account to buy that cool item in the store window you just passed? Just send a text or make a call and get your account balance instantly.
So you can save a lot of time with mobile and online banking. And time is money. But nothing beats pocketing some real dough by…
Saving money on gas. Take a picture of your check you just got at work and deposit it while still at work. Stay home and see if that deposit went through. There also is the potential to save on mailing. Use online bill pay to take care of those credit card, loan, insurance, utility and medical office charges and think how many fewer stamps you will have to stick. There is almost nothing you can't do while away from the bank.
That includes creating peace of mind for yourself. It's never easy remembering everything you must do in a given day, which is why electronic calendars and reminders have become part of our routine. The bank has you covered too with…
Recurring payment options. You could set a phone alert to remind you to write that monthly check for your mortgage or rent, auto loan, social club dues or gym membership. Or just set it up online and let the bank cut the check for you. You'll avoid late fees and the wrath of the gym manager.
Banking remotely also gives you peace of mind when life interrupts for…
Overcoming the unexpected. Perhaps you have to move quickly or you're being deployed. Maybe you need to go take care of a loved one in another state. Your banking goes with you, allowing you to focus on what needs your attention. What if something unexpected happens to your account? As an example, you can set up email and text alerts that warn you when your account balance drops below a certain level, when your password has changed or your account has been locked out.
And the best part: All these services are free with your account. So go ahead and bank however you like. And know if you ever need a live person, we're always one click or call away.