Pete Duffey joins Park National Bank as a Commercial Lender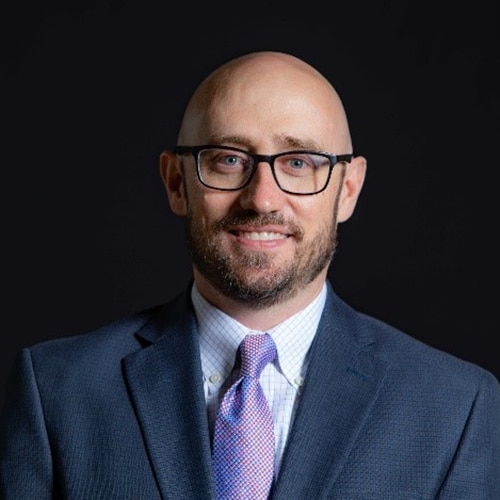 Springfield, Ohio – Park National Bank announced that Pete Duffey has joined the bank as an assistant vice president and commercial lender. A lifelong Clark County resident, Duffey has a wealth of experience working with individuals and business owners in the area.
Duffey has spent more than two decades in the financial industry, establishing great relationships thanks in part to his strong local connections and knowledge of the Dayton metropolitan area. At Park, his responsibilities include underwriting, structuring, and closing business loans, maintaining and servicing a loan portfolio, and developing new business.
"We are thrilled to welcome Pete to the Park National Bank family," Regional President John Brown said. "He has earned a reputation in our community as a respected banker who demonstrates care and compassion for his customers, and for the organizations that have benefited from his involvement. Pete has already proven to be a valuable member of our team and I look forward to his continuing contributions to our success."
In the community, Duffey serves on the board of directors for the Dayton Children's Hospital Foundation and the Springfield Museum of Art. He's also served on the Springfield Regional Hospital Strategic Finance Committee. He earned a bachelor's degree and graduated magna cum laude from Urbana University.
Duffey's office is in the Springfield Downtown Office, 40 South Limestone Street. He is available by appointment or where it is most convenient for customers, and he can be reached at 937-324-6806 or pete.duffey@parknationalbank.com.
Headquartered in Newark, Ohio, Park National Bank had $9.2 billion in total assets (as of September 30, 2020). Founded in 1908, it has over 100 offices and ATMs in Ohio, Kentucky, and the Carolinas. The bank consistently earns high marks and awards for its service, community leadership, and financial performance.
Media contact: Bethany Lewis, Communication Director, 740-349-0421 or bethany.lewis@parknationalbank.com