Invisible guardians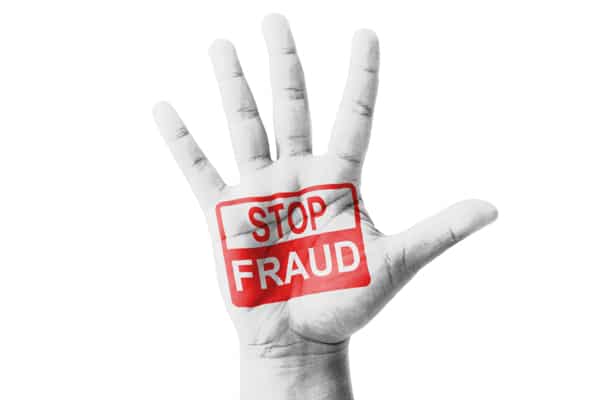 When fraud is suspected, these folks work behind the scenes to keep our clients safe
Christina doesn't don a red cape or pin a badge to her chest. But she should. Every day she steps into the bank, she becomes a quasi-crime fighter alongside her fellow associates.
Although you rarely see them, they work daily to identify fraud so our clients can be protected from scam artists and thieves who would take advantage of them financially. Officially they're part of the Bank Secrecy Act/Anti-Money Laundering team. But what the name doesn't tell you is how incredibly passionate they are about their job and how dedicated they are to keeping our clients and their accounts safe. Because of the sensitivity of their duties, we can't fully reveal who they are.
The importance of her work crystallized for Christina after she learned her grandfather nearly lost $3,000 to an imposter posing as her cousin. The thief used social media to learn details about her cousin, then called her grandfather begging for money to help with an emergency.
"My grandfather is by no means stupid or gullible. He's very much a street-smart kind of guy," Christina said. "But they knew all sorts of details, such as my cousin was a new father and that he had a traffic violation as a teenager. They wove that into their story and made it very believable."
The thief said he had broken his nose, which is why he sounded strange. And he begged Christina's grandfather not to tell his parents, hoping to keep the lie hidden. The cousin worked as a manager at Walmart, and Christina's grandfather wired the money through the store. Somewhere along the way, a red flag went up and the wire was stopped, so her grandfather's only loss was pride.
"I told my grandfather, 'They did everything to play on your good nature and the fact that you love your family. This isn't something you've done wrong and nobody thinks you're stupid. Somebody said all the right things to make you want to help somebody,'" Christina said.
With fraud hitting so close to home, it reaffirmed Christina's commitment to ensure it didn't happen to anyone else. Christina works with bank staff to ensure potential fraud is reported to the investigations team – which includes team leader Jenny and members Stephen, Shannon, Beth, Angie and Caitlin – so it can sift through the information and make a final determination if fraud is occurring.
They follow the clues – the common red flags that could be something or could be nothing depending on each client's situation. They study the latest intelligence from FinCEN, the Financial Crimes Enforcement Network, to stay updated on the latest scams thieves are using. They investigate the automatic alerts our technology flags, and they also rely on bank associates to report unusual activity to them.
Looking at transactions, however, only tells part of the story. When something seems amiss, the team relies on local bankers at each banking office to talk to clients.
"A lot of times it's those non-transactional cues that help determine if what's happening is appropriate," Jenny said. "We've had situations where our banker tried to get an elderly person to talk to her, but a family member or close associate, who might be stealing money from the elderly individual, will not leave their side. Because we don't have direct contact with clients, we wouldn't know that from our end. So we often work together to protect our clients."
The collaboration begins long before any investigation is launched. Christina's role is to train bankers on what signs to look for and what questions to ask that could help determine fraud. The team also regularly informs bankers about new and frequent scams so they can stay ahead of the thieves.
"The thing to remember is there is no typical scam, because once something is typical, the thieves come up with a new thing," said Angie, who has 15 years of banking experience. "Maybe some new scam works today, but tomorrow we figure it out to catch it."
There is one common denominator when people join the team: Each of them has a curiosity to ask why. That is a critical quality to have because, where financial crimes used to
be black and white – "this" happened so we know it's a crime – today's nuances have made determining crime a very gray landscape.
"I'm a naturally inquisitive and observant person," said Shannon, who has 10 years in investigations and originally wanted to be a behavioral scientist who tracked down criminals for the FBI. "But because things are always changing, I would never say I'm an expert, because I'm always learning and growing."
The team has learned to lean on each other's strengths, and there is often healthy debate about whether something is fraud or not. The aim is to get to the truth so illegal activity can be stopped and what is often a person's life savings can be preserved. Recently the team stopped a client's $100,000 wire from going through to a thief – money that would have been lost forever otherwise.
The investigative team is required to send reports of any suspicious activity to FinCEN, and it works closely with multiple agencies – such as the IRS, the U.S. Postal Inspection Service and law enforcement – when such activity requires further investigation.
That's no different than any other bank's investigative team. But what sets ours apart is it goes the extra step in working with our bankers to ensure our clients are protected. The team isn't simply checking a box and moving on to the next potential fraud. It brings compassion into the discussion.
Did the clients change their account numbers? Is someone trustworthy involved on the account now to help prevent this from happening again? Did the client change phone numbers so the same or different fraudsters can't continue to mark her as a target? The team knows that these extra efforts that can help protect and empower victims going forward.
"These guys are passionate," Jenny said. "They'll kick in whatever door they need to kick in to make sure they are doing right by our clients. They're advocates for them, and I'm really proud of what they do."