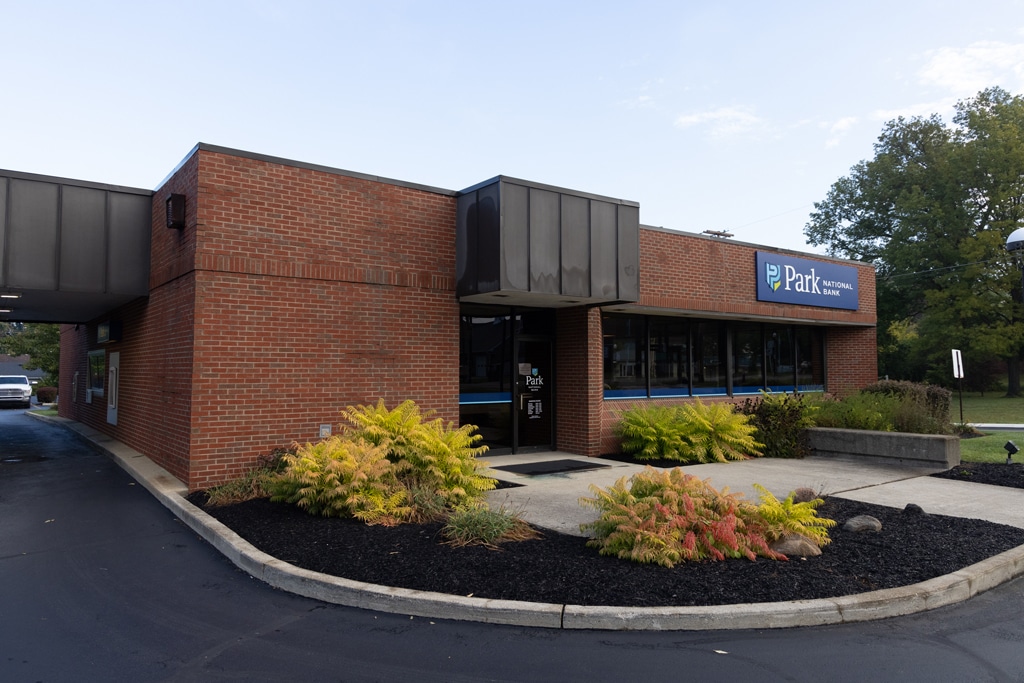 60 West Coshocton Street
Johnstown, OH 43031

Hours
Lobby Hours
Mon: 9 am - 5 pm
Tue: 9 am - 5 pm
Wed: 9 am - 5 pm
Thu: 9 am - 5 pm
Fri: 9 am - 5 pm
Sat: 9 am - 12 pm
Sun: Closed

Drive-Thru Hours
Mon: 8:30 am - 5 pm
Tue: 8:30 am - 5 pm
Wed: 8:30 am - 5 pm
Thu: 8:30 am - 5 pm
Fri: 8:30 am - 6 pm
Sat: 9 am - 12 pm
Sun: Closed

Location Details
Location Features
Branch
ATM
Drive Thru
Night Drop
About this Location
At the corner of N. Oregon Street and Johnstown Utica Road, the Johnstown, OH office of Park National Bank gives our clients a full-service banking experience. With an ATM that accepts deposits and drive-thru service, this banking office is equipped to meet your financial needs in a convenient way.
All Park National Bank locations provide essential services and advice for both personal banking and business clients. Whether you're looking to open a brand-new checking account (and all the perks that go along with it) or are considering borrowing money to buy a new home or car, we can help. In addition, our team provides other services like safe deposit boxes and wire transfers. We also support our business clients with important tools like fraud protection, a variety of loan and checking services, and company credit cards. Retirement planning services are also available for both personal and business clients. For those who need 24-hour access to their accounts, your account is always available through online banking, telebanking, and our mobile banking app.
When you choose to bank with Park National Bank, you're not just choosing where to keep your money; you're working with members of the community who've served the needs of people just like you for over a century. We are committed to delivering extraordinary service each and every day. Visit our Johnstown, OH office and get to know our friendly team today.