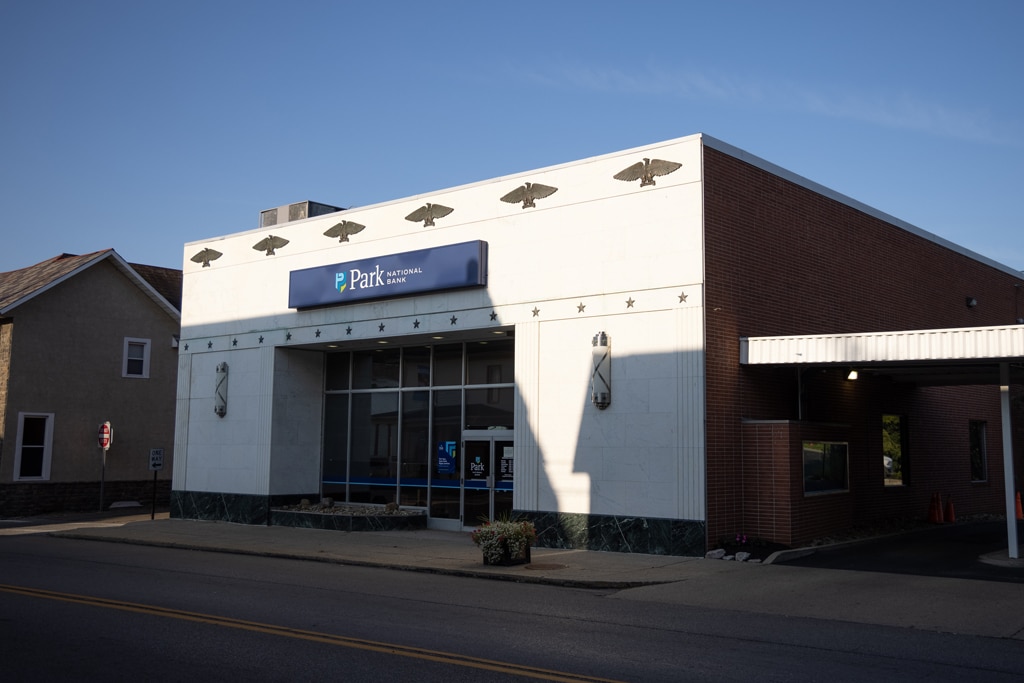 33 South Main Street
Utica, OH 43080

Hours
Lobby Hours
Mon: 8:30 am - 5 pm
Tue: 8:30 am - 5 pm
Wed: 8:30 am - 5 pm
Thu: 8:30 am - 5 pm
Fri: 8:30 am - 5 pm
Sat: 8:30 am - 12 pm
Sun: Closed

Drive-Thru Hours
Mon: 8 am - 5 pm
Tue: 8 am - 5 pm
Wed: 8 am - 5 pm
Thu: 8 am - 5 pm
Fri: 8 am - 6 pm
Sat: 8:30 am - 12 pm
Sun: Closed

Location Details
Location Features
Branch
ATM
Drive Thru
Night Drop
ATM Details
Accepts depositsDispenses $5 billsDispenses $20 bills
About this Location
Located right on Main Street, the Utica, OH office of Park National Bank is just steps away from many downtown businesses like Nick's Village Pizza or the Village Inn Tavern. Columbus is easily accessible from Highway 62, which is mere blocks away from the Utica office. Whether you're a local business owner doing payroll or picking up some cash from your personal checking account, we're committed to offering services that let you bank your way.
If you're in need of business banking, Park National Bank is the partner you're looking for; we can help you borrow, manage, plan, and protect your assets. Our specific services range from business credit cards to commercial loans and merchant services. Of course, we also provide an array of personal banking services for your everyday use, ranging from basic offerings like checking and savings accounts to more specific services like vehicle loans and investment management. With us, you don't need multiple banks to accomplish your goals – and you can do it all from the comfort of your own home with our anytime banking.
You should be able to bank your way, when you want, and how you want. At our Utica, OH location, you can take full advantage of our electronic banking convenience combined with extensive, flexible offerings. What are you waiting for? Open your account today!